Dr Ram Avatar Sharma gave an inspiring talk during the My Life, My Passion session on 7th June 2013. Sharmaji demonstrated from the experiences that he shared that there is no work which is impossible, and also that if we have passion, we can achieve any heights. He taught the audience that, to attain perfection, we should always focus keenly on every action we do. He took the audience on a virtual pilgrimage, following the divine footprints of Sri Ram. He explained Ramayana and gave different perspectives of Sri Ram, as a good leader, a commander, friend, brother, king and husband.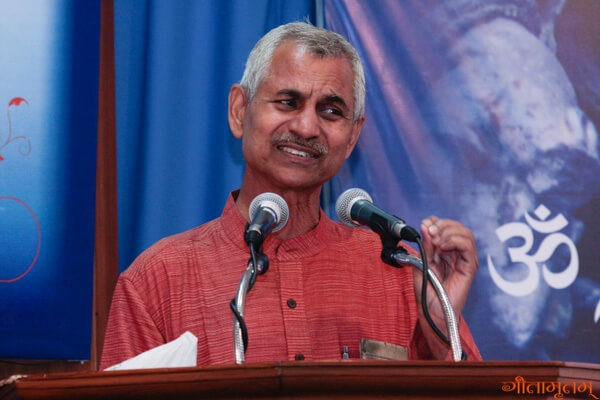 ====
Feedback
Get involved deeply in your passion. I learned one thing from him that, 'if you are not considered crazy by the world then you are lacking in the dedication and passion', so be crazy and totally involved!
– Prarthana Shedge
It is good to see that someone like him is taking steps to conserve our culture. I feel very responsible.
– Thiru Ramakrishnan T
Believe strongly in what you believe. Do not listen to anyone if you know what you are doing is right. Faith and belief in God is a must. He will help you when you need help.
– Vasudevan N
Ramji's passion for Shree Rama has brought changes in the ideas of my concept about Shree Rama. I learned how God is always there in every step we take and the Lord himself solves our problems.
– Sujith P Shaju
The dedication was the only thing I was seeing in his face, rather than devotion. I feel that if we have the dedication it will lead to a devotion which is key to success where we can find happiness.
– Koushik KKS
Faith and persistent searching with patience are needed to attain the goal.
– Aswathi TS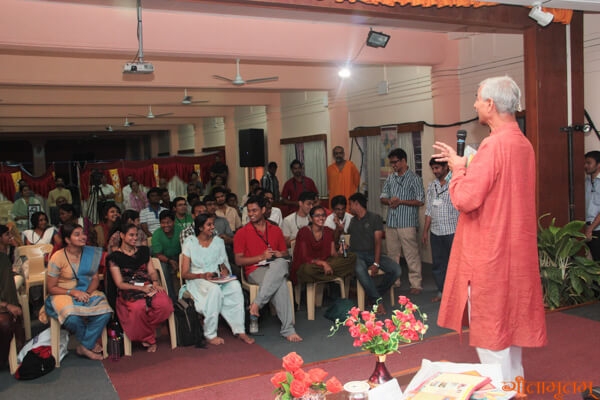 He proved that no goal is too far if it's backed with the will to achieve it.
– Pranav S
He seriously took us for a journey.
– Shruti Sreevalsan
– Amrita Sindhu M
We saw almost all the places where Ramavatar Sir went, through the screen and it was a good experience.
He showed us that love can be gained from anything.
– Prabu Vignesh S
Ramji is the embodiment of patience. I felt that his passion to be the secret of his patience.
– Jayadev HR
If we have will we should do it, rest we leave it to God.
– Mopuri Saitheja
His class is interesting and everyone should be like him
– Miryala Akhil Bharadwaj Maharaj
Find happiness in whatever you do.
– Aiswarya PL
He was a great man who's travelling on the path of RAMA and finding his footprints. He is really great, and I am so happy to see a person like this in the world.
– Priyadharshini J
I realized the importance of knowing the epics and his devotion towards Sri Rama was very inspiring.
– Neeraja Valsan
Patience will help in success.
– Arun Prasath B
It was an amazing session.
– Ruxana VP
He showed us how to be different in life.
– Saranya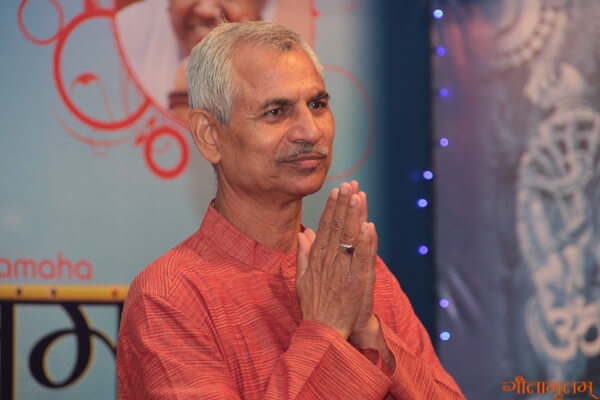 The attitude was really something. He is so fixed at his goal and so happy about it!!
– Geethanjali VS
His dedication and patience are truly inspiring.
– Akhila A
Patience is needed in life.
– Aarathy ER
Overwhelmed with dedication and devotion. It was good.
– Aswathi Krishna RL
I got an opportunity to learn more about Ramji and Sita Mata. His life inspired me to have faith in God no matter what.
– Anjali Anil
You showed us how to follow one's deepest passion and or culture, and thank you so much for your session.
– Arjun CB
His aim for doing what he was doing inspired me. He wanted to revive the Indian culture.
– Harisankar KH
Hats off to the dedication of Sir Ram Avatar for his patience to roam around following the footsteps of Ram.
– Nishanth Bhat K
Life is a journey.
– Sathyamoorthy A
I learned patience from him.
– Ram Prasath VR
Got information about Rama and learnt to go any distance to reach your goal.
– Prashanth S
I was inspired by the dedication he has towards the work and goal he had.
– Sreeragh
Devotion and will power is what I learnt from him.
– Balakrishnaveni A
Well, I was astonished by the level of devotion. I would also try to be a devotee.
– Gayathri PS
Was amazed by his devotion to Lord Ram! And his session gave us an insight into the long route and that we must protect these sacred places.
– Medhini Menon
From this session I learned that no matter what others say or think, stick to your goal and believe in yourself.
– Parvathy Venugopal
Well, I would say that he has got superb patience and I am touched by his dedication and motivation.
– Anjanikumar Pathak