Gitamritam is a residential Gita camp conducted for youths to learn the Bhagavad Gita in a creative way. It is being organized at Amrita University with the blessings ofAmma, Satguru Sri Mata Amritanandamayi Devi.
If we incorporate Bhagavad Gita's core values – Love and Compassion – we can achieve peace and happiness in our daily lives. For success in life, understanding and embracing the teachings of the Gita is inevitable. Bhagavad Gita is not just a textbook, nor is it just for old people or for those retired from life; it is also for the young and dynamic who want to achieve and bring a change in their lives. Gita is not life-negating. Rather, it is life-embracing, and its relevance today has grown even greater.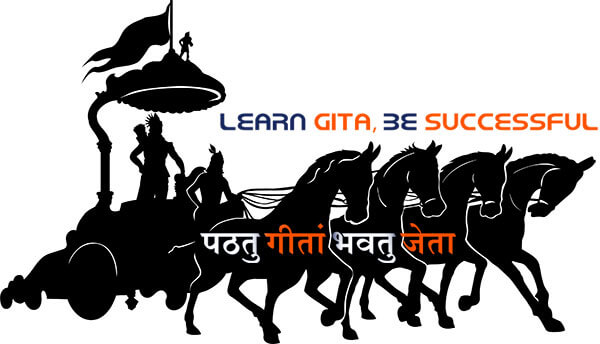 Gita for Success
The main purpose of the camp is to make the youths aware about the glory of Bhagavad Gita, its message and the necessity of imbibing and practicing its teachings in order to achieve success in life.
पठतु गीतां भवतु जेता | Learn Gita, Be Successful
We teach the Bhagavad Gita in a way to  understand the concepts, learn the techniques, experience the wisdom in a practical way, in line with the tradition.  We help them to understand when and where to apply the teachings contained within Gita in their daily lives. By the end of the camp we also expect the participants to recite the chapter and explain the meaning of each of its slokas. In each camp, the participants are taught one of chapter of the Gita in its entirety.
My Life, My Passion
During the camp, eminent guest speakers, from different walks of life, give lectures regarding how they have been to attain their various goals in life, speaking about their dedication towards their goal, love for their goal, the obstacles they faced and how they managed to overcome them. Listen to real life stories from these personalities… "how they achieved."
Workshops: experimental and experiential
There will also be a series of workshops on develop concentration & awareness, be creative & learn every day, overcome fear & be adventurous. They lean about the life skills and to apply the principles one learned from the Gita class.
Over the course of these camps the participants are expected to develop a basic understanding about the Gita, its importance and the core values it inculcates. It is our hope that they will incorporate these values into their lives, achieve success and be happy in life.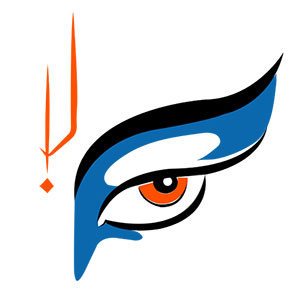 Our logo
It's the mystic eye of Sri Krishna. Hence it's blue.
Blue is the symbol of infinity and Love unconditional.
Bhagavan is incomprehensible, hence only half of his tilak is here.
Tilak is the symbol of our culture, sacrifice and service.
Eyes are two, but vision is one. Hence one eye.
What we need to imbibe from Gita is The Vision,
vision of Unity which is given to Arjuna by Sri Krishna.
Different Camps
Since 2012 we have been running this Gitamritam fully residential camps  for various age categories every year. The various categories are:
Gitamritam Bala – age 13-15 – for 7 days camp
Gitamritam Yuva – age 18-23 – for 7 days camp
Gitamritam Kalyan – under 35 years of age + within 6 years of marriage – for 5 days camp
Gitamritam Mananam – only for those who attended earlier camps, to dive deep into Gita – for 5 days camp
Gitamritam Samartha –  those who attended at least 2 camps (either Bala or Yuva)  and want to take Gita to the society – 5 days camp
Gita Yatra – visit to the cultural and spiritual places, learning the history and practices of those places – 1-2 days. (only for those who attended any camps).
Gita Vani– weekly one hour classes of Gita online, listen and interact via laptop or mobile – only for those who attended at least one of the above camps.
And this is our motto:
सुखीभव स्वस्थोभव सहयकोभव || Be Happy, Be Healthy, Be Helpful