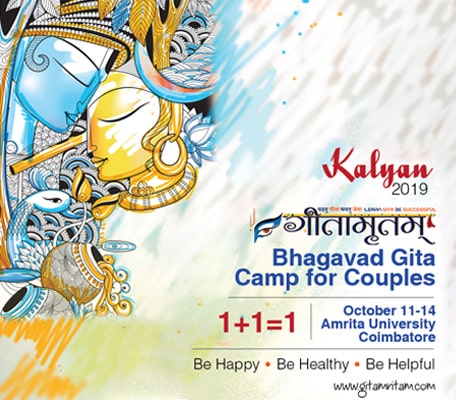 Bhagavad Gita Camp for Couples: 1 + 1 = 1
This special Bhagavad Gita camp is designed for young married couples to develop a basic understanding of Gita thereby helping one to achieve mutual love, compassion, understanding, acceptance, success and happy life. Gita's importance and the core values it inculcates will always be an asset to any life.
---
Gitamritam Kalyan Bhagavad Gita 4-day camp for couples
Couples married within 6 years under the age of 35 can join this camp.
---
Camp dates: will be announced
Venue: Amrita University, Ettimadai, Coimbatore. {map}
---
---