Dr Sanjay Banerji started the interaction by remembering his mother who was instrumental in helping him achieve his dreams. He shared the story of how he met his wife and then decided to get married. He constantly mentioned the support he receives from his wife – especially noting her support when he decided to leave his job to pursue his Ph.D.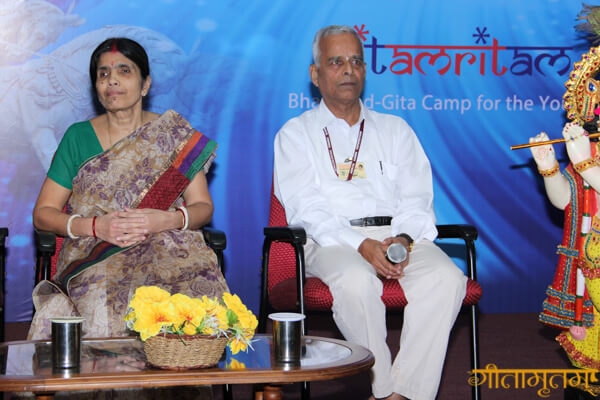 He was joined with Mrs Banerji and their son who is a journalist who came to hear the story of his mom and dad.
Mrs Banerji's vision deteriorated after their marriage and she ultimately lost her vision. He talked about how his wife, in spite of her disability, managed to perfectly run the day-to-day household duties, including cooking. The couple also talked about the good relationship Mrs Banerji had with her mother-in-law.
The family also shared the small jokes and pranks they pulled against one another.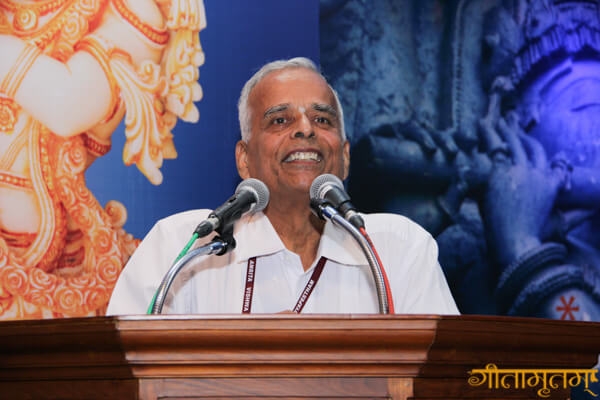 Feedback
S. Subramanian: Love is the only word.
Valli Kannu: Mrs Sanjay Banerjee said that for her, her husband is more than God. Her husband gave her everything she wanted even when God sent her here with defects. I also learned that we should not make excuses for our disability – we should take responsibility.
Dr Manjula Arun: A joyful family. I admired seeing the understanding between the family members. Her husband is more than God. Salutations to that dharmapatni.
Dr Dhanya Prasad: They showed that under any circumstances, partners should cooperate with each other and become each others' strength.
Diljith: A real example of what Gitamritam stands for.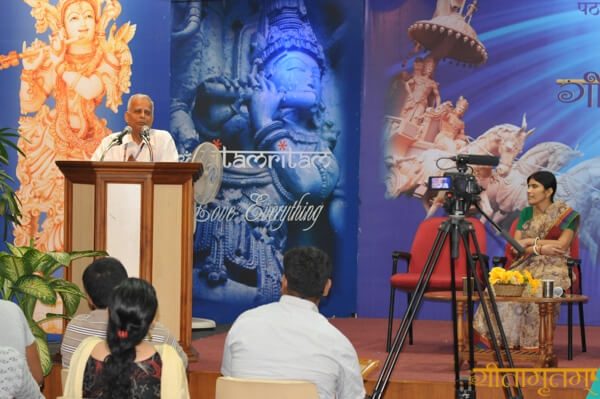 Anila: First, I should bow down to their wonderful hearts. Her statement "God gave me disabilities but my husband gave me everything and he is considered as God," just resonated with me.
Shyam Kumar: A partner's physical disability is not a hindrance for having a happy life as husband and wife.
Durgalashmi CV: "Consider your husband as God" This is the beautiful message I got from them.
Medhini Menon: A very heart-touching session. I learned a lot from this beautiful couple!!