The State Government of Haryana has invited Gitamritam to participate in a Mahotsava being held at Kurushetra in connection with Gita Jayanthi 2016. Eight students of Gitamritam will be presenting papers on various topics at the International Seminar. Gitamritam also will have a stall, run various Gita games during the occasion.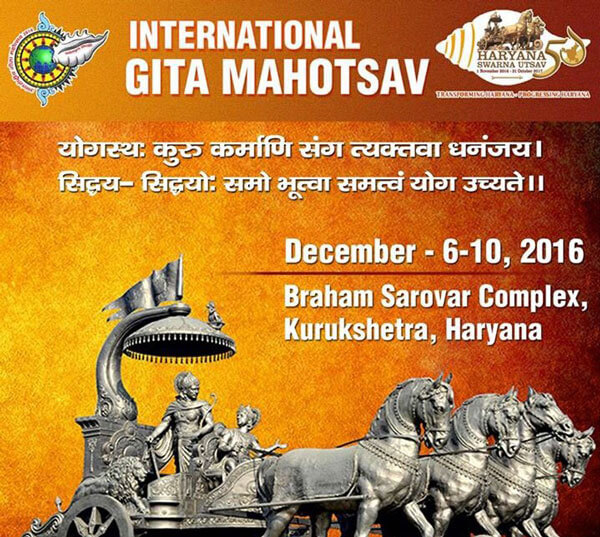 A number of cultural performances, art shows, literary events and festivities will mark the celebrations up to December 10th. Indian-American astronaut Sunita Williams and US politician Tulsi Gabbard will also speak at the International Seminar on the relevance of Bhagavad Gita in modern life to be held on the campus of Kurukshetra University.
18,000 students from all over Haryana will recite the slokas of the Gita at the inaugural function being held at the sacred Brahma Sarovar in Kurukshetra.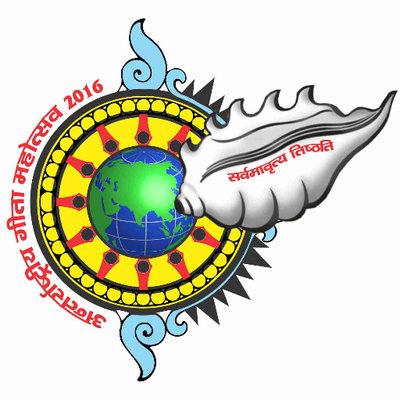 During the event, as many as 574 young men and women, each embodying one sloka spoken by Lord Krishna, will converge at Kurukshetra from different cities across the country.
Kurukshetra is in Haryana where Bhagavad Gita was told to Arjuna by Sri Krishna, is 170 KM, just 3.5 hrs away from New Delhi.