Sudha Chandran is an accomplished Bharatanatyam dancer and an Indian film and television actress, having performed in over 30 movies and even more serials. Her life story of overcoming seemingly impossible challenges to follow her passion is an inspiration for many.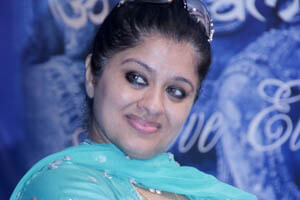 Her Life:
Early in her career, she was renowned as an exceptional dancer and is considered one of the most highly acclaimed dancers in India. She has received invitations from all over the world for performances and honoured with many awards. It was not until she ventured into the world of films and television, however, that she catapulted into fame and recognition.
What makes Sudha exceptional, apart from her artistic talent, is her unstoppable drive to overcome obstacles. When she was 17, she met with an accident causing severe damage resulting in the amputation of her right leg. With the help of a prosthetic 'Jaipur Foot', she has become one of the most highly acclaimed dancers of the Indian subcontinent despite all the odds.
Her inspirational story is a lesson for many youngsters, motivating them to reach their goals. The movie Mayuri (1984) is based on her life story.
Awards:
National Film Awards, 1986: Special Jury Award: Mayuri
The Indian Television Academy Awards, 2005: Best Actress in a negative role – for Tumhari Disha
Gitamritam speaker in the year 2013.