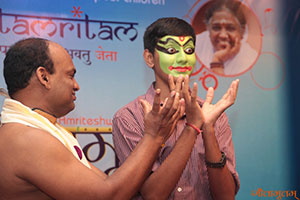 GITAMRITAM Yuva
A special camp formulated to empower the youth through creative learning of Bhagavad Gita. We try to cultivate an interest in Bhagavad Gita by imparting the principles, exploring and experimenting with the axioms of Gita in depth. One will be able to recognize and appreciate the need of having Bhagavad Gita in one's life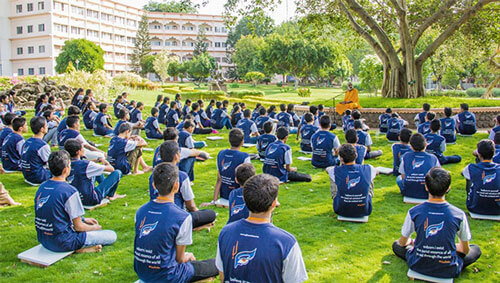 During the 7-day residential camp, a chapter of Bhagavad Gita will be the focus of our studies. Students can expect to understand the concepts and teachings contained within the slokas of the chapter, during the classes; which are conducted in the traditional style.
We encourage you to pay attention and discourage note-taking while the class is in session, as this will be a distraction. You can ask questions at any time during the class.
At the end of each day, there will a session called "Reflections" where you will be asked questions based on the day's sessions.
In addition to the Gita Classes, there will be a series of guest lectures where eminent personalities from different walks of life will share their life's experiences on "How they achieved", with the campers.
The camp also includes various workshops such as Life Skills Developments, Swimming, Concentration & Awareness through Yoga and Meditation; Games etc. all of which are designed to help you learn Gita.
Get Inspired, Get a Vision, Take up a Mission, Stretch your Limits… Join the camp