Gitamritam Samartha is basically about learning (Vichaar – विचार ) deeply and spreading (Prachaar – प्रचार ) to those around. The classes will be focusing more on the perspective of Gita in the modern contest and will find out ways of applying its principles in our daily life. Without अभ्यास practice, one cannot live these values.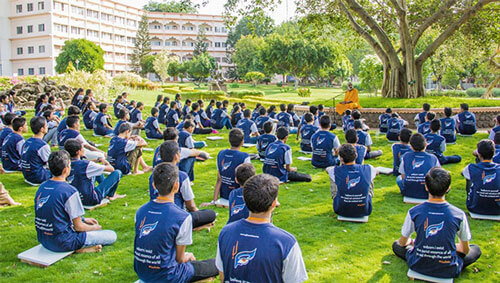 There will be regular Gita classes on all these 5 days. During these days a chapter of Gita or selected slokas are taken for studies.
We expect you to understand the teachings contained within these slokas, find out when it is happening around you, identify and promote them, and try applying them in your daily lives whenever and wherever applicable. You also will be asked to speak/write/act on certain concepts or slokas which you have learned.
Br Dhyanamrita will be giving the classes.
Learn Gita, Love Gita, Live Gita
पठत गीताम् | प्रीणीत गीताम् | प्राणित गीताम् ||